Finally, with warm weather upon us, you may be thinking about all the fun activities you can enjoy in the summer sun. Perhaps you enjoy entertaining family and friends over a lazy weekend barbecue, or maybe you enjoy canning a fresh harvest of vegetables to prepare for long winter months. We will enjoy the beach for sure! No matter what summer activities you enjoy, you likely want to stay cool while you're doing them. Don't let summer swelter get you down by using these easy tips.
Dress the Part
Nothing is more uncomfortable than wearing clothing that's constricting, heavy, and traps heat. Change out your bulky cool-weather clothing in favor of something lighter and more breathable. Clothing that's made from linen or a lightweight cotton prevent heat from becoming trapped, which causes you to sweat. When you change up your wardrobe, you should also switch out your thicker sheets for some with good ventilation so you can get a cooler, more relaxing night's sleep.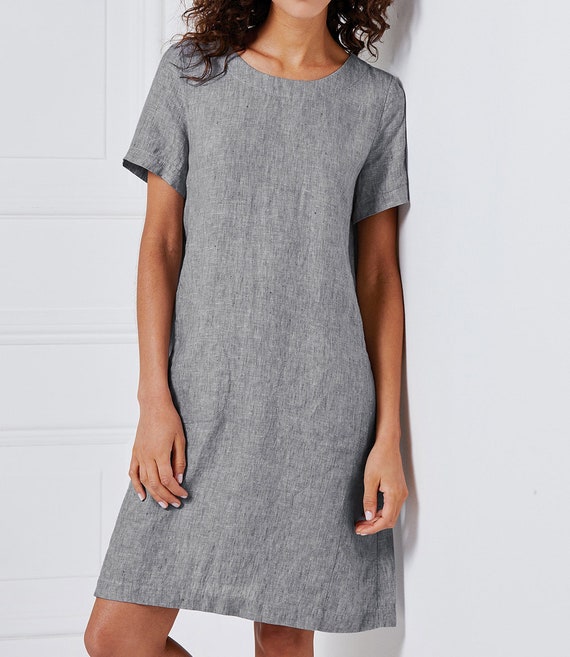 Via Etsy
Hit the Pool
Taking a refreshing dip in the pool can really cool you down on a hot summer day. If you have a pool, make sure you prep it so it's ready to go when that first hot day arrives. A professional can service and clean your pool to ensure it's in top condition and there are no issues that may put a damper on your summer fun.
Prep Your AC
One of the first things every homeowner should do before is hot weather arrives is make sure your hvac unit is ready for summer. Call in an HVAC professional to clean and inspect your unit. Having it cleaned ensures it's up and running efficiently, which can help keep your monthly energy costs down. Having it inspected regularly is also a good practice because you can spot problematic issues before they become costly repairs. Once your air conditioning unit is ready to go, sync your thermostat so that your AC is on at the most important times of the day, such as when you and your family are home.
Skip the Stove
Summertime isn't always the best time to try out a new roasting recipe or do a lot of cooking that requires a stove. Running your stove too much can make your home uncomfortably warm, which in turn causes your air conditioner to work extra hard to try and keep your house cool. During the summer, opt to cook your meals outdoors on the grill, where heat can stay outdoors and your home can stay cool.
Circulate Air
Air conditioners are a great investment for keeping your entire home cool, but if you don't have central air you may have a few rooms that don't stay as cool. If this is the case, invest in a couple box fans and place them strategically to face out of your windows so that they push air out of your home. You can also switch your ceiling fans so that the blades run counter-clockwise, which also helps to circulate the air in your room to help keep it cool.
Go Retro
Do your grandmother proud by drying your laundry the way she used to and put your clothes out on a clothesline in the summer. Line drying your clothes can save you a bundle on your energy bill because dryers use a lot of energy to run. In addition to using a lot of energy, they also create a lot of heat which can quickly warm up your home. It may take longer to dry your clothes outdoors, but doing so will give your laundry that fresh outdoorsy scent while keeping your home cool.
Summer doesn't have to be an uncomfortably hot time of year. If you know how to stay cool and apply these tips, you should have it made in the shade.
Thanks for stopping by!
Hugs,
Pili
Do you love DIY, recycling, home decor, furniture transformation and all kind of crafts? Then we have the same passion! I would love to share all my crazy ideas and projects with you so I would love if you SUBSCRIBE for my post e-mails.
I also share interesting content on Facebook and other social media, and I would love to hear from you! Not following me yet? Don't be shy and stop by to say hello. Follow me on FACEBOOK, PINTEREST, INSTAGRAM, TWITTER, +GOOGLE.
Linking up to these parties
Any content on this website is created for inspiration purposes only. Creating with my suggested methods, products used and tools fail under your own risk. Please ensure you are following proper guidelines with anything used, and you receive professional guidance if you don't know how to do something. For more details you can read my complete disclosure