Hey my friends!
Welcome back to another month of our thrift store challenge! You know, a group of ladies teamed up to bring you different projects out uf thrift store finds, but they could be free finds as well.
You may remember last months' projects such as a kids bench from a footboard or this outdoor bar made out of shutters.
This month I bring something super easy as I have been very busy at home with some room improvements which I hope to share with you soon. Does it happen to you that sometimes you get absorved in so many things that you can't even remember which day is it? If so then you know what I mean…
Let's go to this month project, it began with a free find.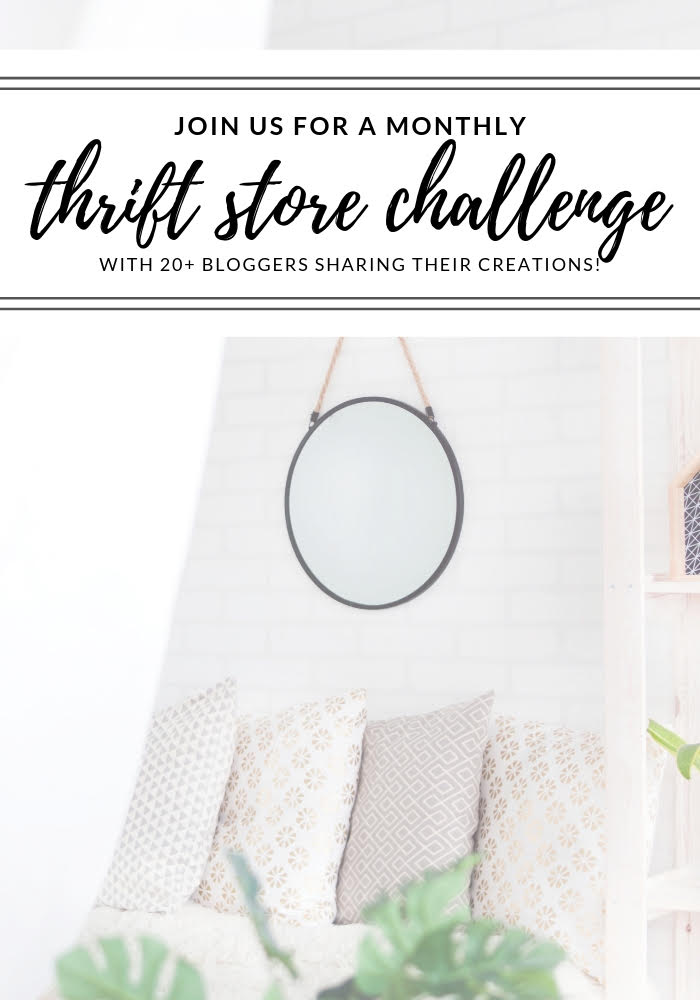 The Rules:
Upcycle an item(s) from a thrift store, resale store, or garage sale into a new piece of decor.
There's no monthly theme.
There's no budget to stick to.
Meet the Hosts
Angela | Simply Beautiful By Angela – Gail | Purple Hues and Me – Jenny | Cookies Coffee and Crafts – Pili | My Sweet Things – Chas | Chas' Crazy Creations – Angie | Grandma Creates – Beverly | Across The Blvd
And now for more thrifty goodness!
Who else love old windows? They are super versatile because they can be upcycled into so many different things.
I keep finding free stuff on the street almost all the time. After so many years of dumpster diving now I am more picky, mainly because my basement is full of things and my days have only 24 hours… But when I saw a pile of old windows I couldn't help it and loaded them in the car with my two daughters in it too. Don't ask.
There were 3 big old windows and a little one. They didn't require a lot of material to look new again but I will share some affiliate links for your convenience in case you want to make your own version. You can read the disclosure here.
Old Windows Repurposed
This one was super easy. I removed the glass, cleaned it and painted it using my HomeRight paint sprayer with my DIY chalk paint. It took me less than 2 hours and then I just waited for the paint to dry while I downloaded this lovely paper pennant banner to decorate it.
Oh I forgot to tell you that I distressed the edges a bit to give it a worn look.
And you can read about those gorgeous DIY candle holdles you can see in the picture.
Don't tell me this windows doesn't look great.
Regarding the other set of three big windows, don't ask me how but I lost the pictures I took from them. They were something like this but without the extra frame, just the part that you open.
As I lost all the pictures of the process let me explain it because it was really easy. I took a piece of thin plywood and cut it with my table saw to the width I wanted. Then I painted those strips off-white, the same color I used to white wash the frame.
Then it was ready to hang on my bedroom wall.
I added a boxwood wreath and it was the icing on the cake.
The pillow covers also give a farmhouse style look.
I really enjoy finding free stuff and transforming it into home decor!
Thanks so much for stopping by! I hope you like the makeover of those old windows and don't be afraid of give yours a try.
Check out what my fellow upcyclers created below!
You are invited to the Inlinkz link party!